19-Night India,Sri Lanka&myanmar Voyage
Booking Dates
04/10/2021 through 11/18/2021
Travel Dates
04/10/2021 through 12/07/2021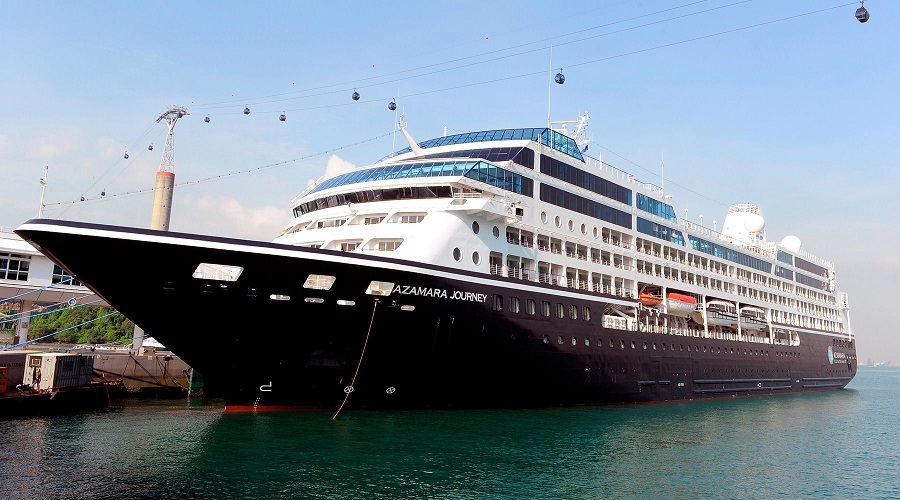 Your journey begins in Dubai-a city unlike any other in the world. Explore merchant stalls in the Dubai Gold Souk and, for an experience you'll have to see to believe, go skiing in the desert at Ski Dubai. The next three days are spent at sea discovering specialty dining, exciting entertainment, and more aboard your boutique hotel at sea.
Mumbai is big in every sense of the word. From the flashy Bollywood and the bustling Chor bazaar, to swirling saris along Fashion Street, its chaotic energy thrills at every turn and late into the night. After another day at sea, you'll enjoy an overnight in Cochin, India. Rise early to see fishermen casting massive Chinese 14th century fishing nets, then head to nearby stalls to sample the day's catch.
With an overnight in Colombo, there's no need to choose between the famous elephant orphanage and ancient Kandy, where Buddha's tooth is said to be housed in a sacred temple. Three leisurely days at sea bring you to three incredible days in Myanmar's capital, Yangon. Hear the enchanting prayers of monks at sunset and ride the Circular Train for panoramas of urban neighborhoods and rural villages. Two days at sea brings us to Singapore, a city of tranquil gardens, inspiring natural surroundings, and sci-fi architecture. It's also considered the food capital of the world-good thing you have one last overnight to take it all in.
Itinerary
Destination
Pricing
Terms and Conditions
| Day | Description | View All |
| --- | --- | --- |
| Day 1 | Dubai, United Arab Emirates | Details |
| Day 2 | At Sea | Details |
| Day 3 | At Sea | Details |
| Day 4 | At Sea | Details |
| Day 5 | Mumbai (Bombay), India | Details |
| Day 6 | At Sea | Details |
| Day 7 | Cochin, India | Details |
| Day 8 | Cochin, India | Details |
| Day 9 | Colombo, Sri Lanka | Details |
| Day 10 | Colombo, Sri Lanka | Details |
| Day 11 | At Sea | Details |
| Day 12 | At Sea | Details |
| Day 13 | At Sea | Details |
| Day 14 | Yangon (Rangoon), Myanmar | Details |
| Day 15 | Yangon (Rangoon), Myanmar | Details |
| Day 16 | Yangon (Rangoon), Myanmar | Details |
| Day 17 | At Sea | Details |
| Day 18 | At Sea | Details |
| Day 19 | Singapore, Singapore | Details |
| Day 20 | Singapore, Singapore | Details |